The introduction of virtualization in an individual or organization's IT infrastructure can be very beneficial to the business, and hence the need for a skillful virtualization consulting service. As a Microsoft Gold Partner in Management and Virtualization and a Citrix Solution Advisor, LegaSystems can help you and your business take advantage of the benefits that virtualization has to offer.
What is virtualization?
Simply put, virtualization refers to the process of creating a virtual version of a computer device or resource, then dividing the device or resource into several execution environments. Without virtualization, one would have to use multiple servers to run multiple applications that end up in what is called server sprawl. This could be frustrating for an individual but for a business that must be as efficient and quick as possible, this can equate to lost revenue and unsatisfied business stakeholders. With virtualization, you can use one piece of hardware to run several software servers and even different operating systems without having to compromise resources.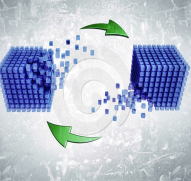 What are the benefits of virtualization?
The benefits of virtualization are multiple:
It reduces operating and capital costs. You no longer have to buy and use several computers and servers in your business; by letting one computer share its resources across multiple environments, you eliminate the need for multiple computers which also promotes the trend of environmentally-friendly practices.
By contributing to stability and reducing downtime, virtualization makes servers and the services that they are hosting available at all times, which thereby contributes to business continuity. It maximizes your cost efficiency by fully utilizing the resources of your hardware, reducing carrying costs of unused equipment.
It contributes to better security and better disaster recovery as it makes protecting and backing up your information and recovery an easier process.
What are the different types of virtualization?
There are several types of virtualization that can be utilized. LegaSystems is able to integrate three types of virtualization into your environment: server virtualization, desktop virtualization and session virtualization. We are in the top 1% of Microsoft Gold Partners, and are able to bring the benefits of virtualization to you and your business.
Server virtualization
Server virtualization is undoubtedly the most popular type of virtualization being utilized by the IT industry. It involves the consolidation of several servers into one physical server, allowing one physical server to do the job of multiple servers across various environments. Server virtualization can allow for the existence of multiple operating systems on one physical server both locally and in remote locations. We work with all three mainstream server virtualization platforms: Microsoft Hyper-v, VMWare VSphere and Citrix XenServer.
Desktop virtualization
Simply put, desktop virtualization virtualizes the traditional desktop by allowing your end user's computer's data to be stored in an environment which is hosted in company's data center or private cloud infrastructure. Desktop virtualization is best for providing the users a real "feel" of their own machine where they may be granted elevated access permissions install applications and fully customize their settings. We offer industry leading virtual desktop solutions from Citrix and Microsoft such as Citrix XenDesktop and Microsoft Enterprise Desktop Virtualization.
Session Virtualization
Session virtualization allows users to access a centralized installation of a desktop by sending keystrokes to and receiving screen shots from a server Operating System that concurrently hosts multiple user session. Session virtualization allows far higher user density than VDI, but does not typically grant users elevated permissions to install their own applications, personalize their environments or have administrative rights.
Evidently, virtualization is a technology which can greatly benefit organizations of any size and business direction. Reap the benefits of this technology under the guidance of LegaSystems whose highly skilled engineers and expertise can contribute to your success.