A 1 U fanless mobile backhaul router, the ACX500 comes with integrated GPS support and delivers 6 Gbps of throughput via fixed configuration Ethernet interfaces. Three compact form factors are available to meet your specific mobile backhaul needs:
ACX500 for indoor deployment
ACX500-O and ACX500-O-PoE for outdoor deployment
The temperature-hardened ACX500 indoor model provides four copper 10/100/1000 Mbps ports and two fiber 1 Gbps ports, while the environmentally hardened ACX500-O and ACX500-O-PoE outdoor models provide three copper ports and three fiber ports. Both the ACX500 and the ACX500-O-PoE support Class 3 Power over Ethernet (PoE), with a power budget of 80W.
All models are fanless and support AC or DC power sources, so you can easily deploy them in Telco environments where rack space and cooling are limited.
The ACX500 is fully customizable using the Junos SDK. The ACX500 platform's scalability and reliability improves your customers' overall quality of experience while lowering your costs for deploying, maintaining and updating the network infrastructure.
Features
Adaptive Service Architecture adds operational intelligence to help your access network grow in response to business needs.
Flexible architecture supports Carrier Ethernet, Layer 2, Layer 3, MPLS, traffic engineering and Call Admission Control (CAC), while simplifying service provisioning and operation.
Rapid, remote provisioning provides easy management using Junos Space Services Activation Director.
Clocking technologies include GPS receiver, GM, BC, OC, and TC.
Junos SDK makes it easy to customize provisioning and integration with third-party apps and tools.
Environmental hardening in 1 U models includes passive cooling for outdoor deployment.
RFC2544-based testing gives operators the flexibility to confirm whether a node is ready for service once configured with zero-touch deployment (ZTD).
GPS integration enables the ACX500 to easily address use cases for LTE-Advanced and small cells.
PoE-enabled ACX500, with a power budget of 80W, can readily power small cells or microwaves, which typically use up to 50W.
Hierarchical quality-of-service (HQoS) support allows the ACX500 to shape traffic for each linear-configured microwave link.
Support for IEEE 802.1ae MACsec delivers an extra layer of security by giving access solely to allowed elements.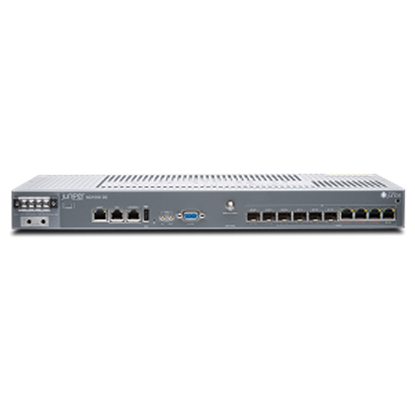 ACX500 Indoor unit 2x1GE(SFP) + 4x1GE(Combo) with single AC PS, I RU, Temperature hardened...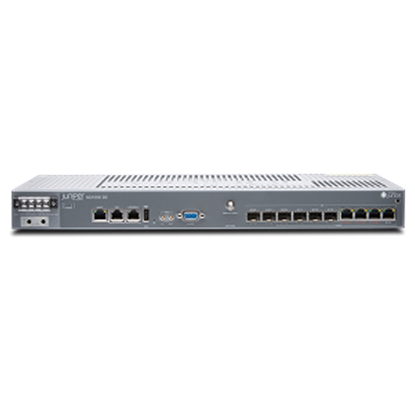 ACX500 Indoor unit 2x1GE(SFP) + 4x1GE(Combo) with single DC PS, I RU, Temperature hardened...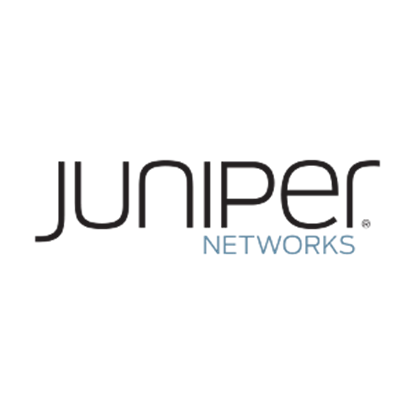 ACX500 License to activate IPSec and NAT features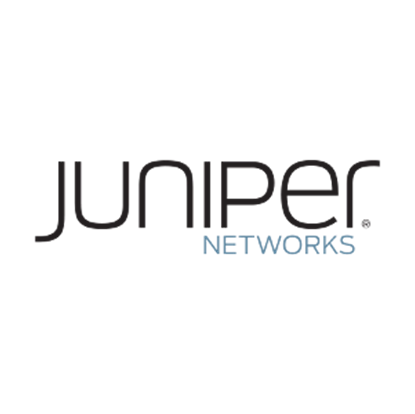 ACX500 Outdoor non PoE unit Pole mounting kit (ACX500-O-AC, ACX500-O-DC)