MBAM Deployment for data protection and encryption should be your first and foremost priority to keep your data safe and secure.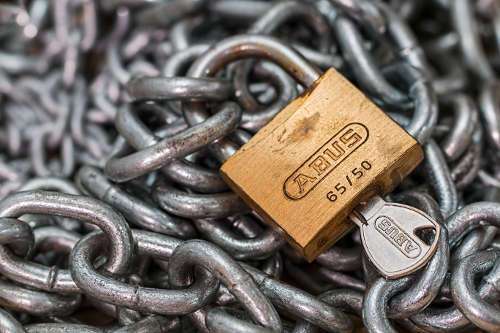 Data and information are two of the most important assets all online businesses rely on to sustain and maintain their competitive edge in the markets. The corporate culture has drastically changed and a majority of brick and mortar businesses are shifting to computerize their business to improve efficiency, save money and stay competitive.
The best way to go about doing that is incorporating the use of encryption software into your technology planning. MBAM Deployment will provide exactly the kind of encryption your organization requires. The Bitlocker driven MBAM deployment software renders your data completely unreadable to unauthorized persons even if they get physical access to your device and bypass the permissions on your local machine.
MBAM is the fastest and most efficient tool to help you deploy and manage Bitlocker drive encryption.
This is a pretty important reason why you should initiate MBAM deployment throughout your organization's IT framework. Data encryption can help you steer clear of negative brand reputation, criminal prosecutions, fines for non-compliance with state regulations and public disclosures. This has been the case of several businesses that undermined the importance of keeping their data safe. Data leakages and compromise can make a lot of people, especially your customers and the Board of Directors very unhappy. Not to mentioned, a data leak can compromise the integrity of your best business practices.
Saving Money
Using the MBAM (Microsoft BitLocker Administration and Monitoring) software can help eliminate the expenses related to provisioning, management and supporting device encryption across organization.
Some Compelling Benefits of the Software
Active Directory Integration
The Microsoft BitLocker Administration and Monitoring tool will integrate with existing Active Directory environment allowing storage of encryption keys within active directory.
Centralized Tracking, Reporting and Compliance
MBAM deployment on the enterprise network will helps you IT staff expedite compliance identification of individual computers and produce an overall picture of encryption compliance by allowing spot checks and producing useful reports. MBAM Deployment software offers several benefits such as generating Computer Compliance Reports, Enterprise Compliance Reports and Recovery Audit Reports.
Self-Service Portal For End Users
Using MBAM, users will be able to receive unrestricted access to their computers even if they are locked out from Windows.
MBAM for the Helpdesk
You can also incorporate the use of MBAM's administrative portal. Through MBAM's Drive Recovery website, you can enable your IT professional to access recovery key data.
Incredible Features
Support for Windows 10. MBAM 2.5 SP1 adds support for Windows 10, in addition to the same software that is supported in earlier versions of MBAM.
Enhanced FIPS-compliant protection. BitLocker uses Advanced Encryption Standard (AES) as its encryption algorithm with configurable key lengths of 128 or 256 bits, as well as an optional Diffuser.
Support for Encrypted Hard Drives that meet TCG specification requirements for Opal as well as IEEE 1667 standards.
Microsoft BitLocker. BitLocker encrypts all data that is stored on the Windows operating system drives, data drives and removable drives.