Implement BitLocker Enterprise encryption you already own to protect your data and comply with regulations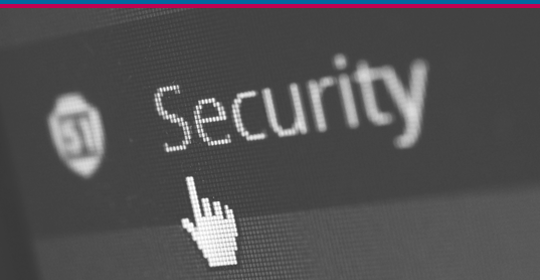 Data is an organization's most valuable and irreplaceable asset, and encryption serves as the last and strongest line of defense in a multi-layered data security strategy. Encrypting your information renders it unreadable to unauthorized persons even if they get physical access to your device and bypass the permissions on your local machine.
Implement Microsoft BitLocker Drive Encryption and:
Avoid the critical consequences of losing sensitive data including decreased brand reputation, lawsuits, regulatory penalties, and possible criminal prosecution.
Minimize the costs associated with provisioning, management and supporting device encryption across organization.
Features and Benefits:
Encryption of operating system drive, data drives and removable drives. MBAM policy settings control the use of BitLocker on operating system drive, fixed drives and removable drives.
Simplified administration. MBAM enables administrators to automate the process of encrypting volumes on client computers across the enterprise.
Encryption policy enforcement. MBAM enforces BitLocker encryption policies on operating system and fixed data drives for computers in the organization.
Self-Service Portal for end users. MBAM Self-Service Portal enables end users to independently regain access to their computers if they get locked out of Windows.
Administration Portal for Help Desk. The Drive Recovery feature of the Administration and Monitoring website allows users with specific administrator roles to access recovery key data.
Centralized compliance monitoring and reporting. Enables security officers to quickly determine the compliance state of individual computers or even of the enterprise itself. MBAM provides Enterprise Compliance Report, Computer Compliance Report and Hardware Audit Report.
Auditing of all recover key access. MBAM enables security officers to easily audit access to recover key information with Recovery Audit Report.
Active Directory integration. MBAM can back up BitLocker recovery information to Active Directory Domain Services.
System Center Configuration Manager integration. MBAM and SCCM integration provides centralized reporting and hardware management.
Support for Windows 10. MBAM 2.5 SP1 adds support for Windows 10, in addition to the same software that is supported in earlier versions of MBAM.
Enhanced FIPS-compliant protection. BitLocker uses Advanced Encryption Standard (AES) as its encryption algorithm with configurable key lengths of 128 or 256 bits, as well as an optional Diffuser.
Support for Encrypted Hard Drives that meet TCG specification requirements for Opal as well as IEEE 1667 standards.
Solution Components:
BitLocker. BitLocker encrypts all data that is stored on the Windows operating system drives, data drives and removable drives.
Microsoft BitLocker Administration and Monitoring (MBAM). MBAM provides enterprise management capabilities for BitLocker. MBAM simplifies deployment and management, provides centralized compliance monitoring and reporting.
Price:
BitLocker is installed automatically as part of the Windows OS installation and free for use.
MBAM is a part of the Microsoft Desktop Optimization Pack (MDOP) which is available for free to customers with Software Assurance for Windows.
If you have active Software Assurance for Windows, you already have all tools and technologies required to implement enterprise level solution for device encryption. Now is the time to encrypt your data, whether stored on laptops or removable drives, for the risks of unencrypted data are too great to be ignored.
Let us help you. We have a proven track record of BitLocker and MBAM deployments performed by our experienced Microsoft certified engineers.