Microsoft App-V Application Virtualization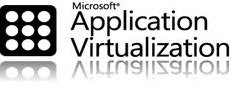 IT admins are always looking for ways to improve on application delivery and reduce time allocated to resolving issues with installing applications or figuring out compatibility on all the various OS's that could be installed in your infrastructure. App-V does a great job with making it feel and look like you are just clicking on a normal application on your computer.
Microsoft's App-V makes those old legacy applications accessible from any operating system. So if you have an old custom application that has some trouble working correctly on Windows 7 or Windows 8, App-V is a perfect solution to that problem. App-v is a state of the art application streaming platform with unique capabilities.
App-V application virtualization features:
Centralized application installation

Hosted right in your environment for a safe data location and reduces space consumed by applications on workstation machines

Seamless integration into your existing workstations

Gives the look and feel like you are using your normal applications
Supports standalone and streaming client mode, standalone mode support running virtualized application without a consistent network connection

Consistent application experience

Makes updating applications a breeze and keeps that consistent environment for all users who will be connecting to your application
Reduces the hours of possible troubleshooting that could have been caused by individual user updates on varied operating systems

Extensive management capabilities

Built off of Silverlight for access virtually anywhere with a web interface
Powerful reporting of performance, usage and centralized error reporting
Easy to manage, centralized application deployment management

Virtual Application Connection Group

Active Directory user and computer group targeting
Allows applications to be grouped together by deployment targets
Reduces time with applications that may conflict or have communication issues

Could also be deployed to virtual desktop environments and virtualized sessions

Reduces disk space required by VDI environments

Full System Center integration

Easy access to your applications for inventory purposes or updates
Streamlined application virtualization client installation with System Center configuration manager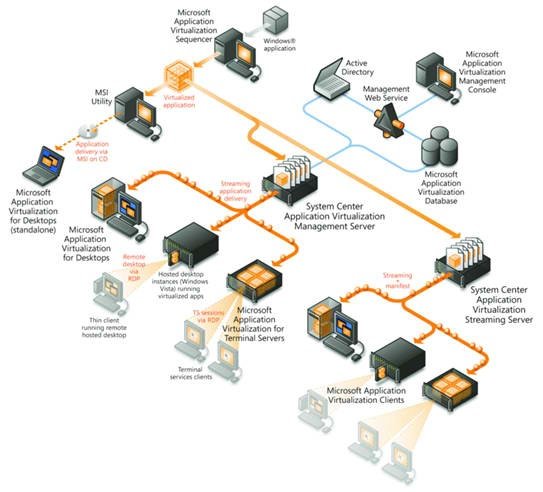 All-in-all, Microsoft's App-V application virtualization is another great resource to save your company time and money that it may take to deploy business critical applications individually. This will reduce time on internal troubleshooting of applications and testing as well as give your users the performance they need to run their applications in a safe and secure environment. LegaSystems can assist in the planning process to get the environment setup for you and also streamline that environment to make sure it's running as efficient as it should be. We could install and create the packages needed to deploy your applications out to your end users.
Let LegaSystems take the hard work of planning and deploying this environment and allows you to focus more on other IT projects you may have to take your business to the next level.